Beverly Hills Liposuction Revision Specialists – Dr. Cat Begovic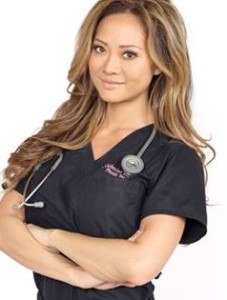 Liposuction is one of the most popular cosmetic procedures that is being performed all over the world today. However, there are patients who end up being dissatisfied with the results of the procedure. Some feel that liposuction didn't live up to their expectations or that the results were uneven. Whatever the reason for dissatisfaction, revision liposuction can help.
Dr. Cat's revision liposuction helps patients from various parts of the country and all over the world to get rid of irregularities, asymmetries, scarring and indentations as a result of previous liposuction surgeries. The severity of these issues could range from contour irregularities to visible asymmetries like grooves, deep indentations and chunks of fat.
During liposuction, some of the fat left behind is distributed to surrounding areas to make the area appear smoother and get rid of the asymmetries. Dents that are created as a result of the removal of too much fat are lifted and fat grafted. Dr. Cat is, however, keen on cautioning patients that with deep dents and a lot of scar tissue, scars and dents can reoccur. Moreover, she always advises her patients to make sure that they make realistic decisions considering that the damage may at times be too extensive to repair with revision liposuction.
Revision liposuction can help get you out of bagging clothing
Going for a second revision surgery often presents an emotional challenge to patients. The hesitance often results from a fear that the second procedure may be as unsuccessful as the first one, or worse. For them, all hope is lost and what's worse is that they can't wear fitting clothing as the irregularities are sometimes visible. The good news is that Dr. Cat can handle even the worst cases. She's transformed young women's bodies who never wore bikinis or bathing suits before. And while some cases can prove extremely difficult, she acknowledges that these are the most rewarding as she's able to make the patients appreciate themselves more.
The most obvious benefit of revision liposuction is that it's able to improve body sculpture. A smoother skin, improved contours and removal of dimples are just a few of the improvements you'll note after revision liposuction. More importantly, the revision procedure helps patients to regain their self-confidence that was trashed by the disappointing results of the initial surgery.
About revision liposuction procedure
Revision liposuction procedure is more or less similar to liposuction. However, unlike liposuction, the surgeon's focus is more than just removing fat. It's more about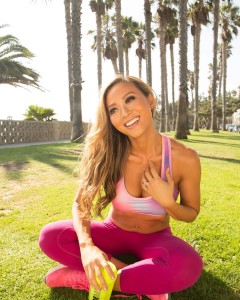 creating depressions and smoothing higher areas to create beautiful results. Fat transfer is often part of the procedure for most patients. Fat transfer involves removal of fat from one part of the body and injecting the fat in an area with less fat to reduce dimpling and improve body sculpture. In cases where the fat transfer is not necessary, tumescent lipo, ultrasonic lipo or laser lipo may be recommended. Whichever method was chosen; it will depend on a patient's needs as well as their preferences. To achieve more comprehensive results, Dr. Cat may opt to combine these techniques.
The results of revision liposuction are evident in smoother lines and a more visible muscle tone. Many patients whose procedures were performed by Dr. Cat have noticed improvements on irregularities caused by initial liposuction, and so can you.